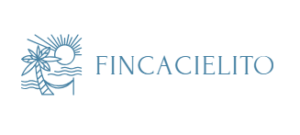 Deze website is bedoeld voor eigenaars van een verblijf of een tweede verblijf in de wijde regio van Alicante. Bij verhuur of vertrek op vakantie kunnen wij voor uw verblijf zorgen.
Wij kunnen ter plaatse komen voor het overhandigen van de sleutels, het overhandigen van de huurcontracten, het opstellen van een plaatsbeschrijving, de opkuis enz…
Wij kunnen op maat gemaakte paketten voorstellen alsook standaard paketten.
Neem gerust een kijkje op onze website voor een volledig overzicht van onze diensten.
Ce site est un site conçu pour les propriétaires d'une résidence ou d'une résidence secondaire dans le région d'Alicante. Si vous louez votre bien à des vacanciers et que vous n'êtes pas sur place nous nous chargeons de la remise des clefs, la signature du contrat de location, faire l'inventaire et l'état de lieu, le ménage etc. Si vous habitez la région et que vous partez en vacances, nous pouvons prendre soin de votre résidence pour l'entretien, des visites, arroser les plantes etc. Nous pouvons vous proposer la conciergerie sur mesure selon vos besoins ou la conciergerie standard. Nous vous proposons de naviguer dans le site pour découvrir nos services.